Previous: Selective Isolation Routing - Example 1 | Next: Selective Copper Clearing - Example
Selective Isolation Routing - Example 2
Now suppose you want to specify a region where you want to isolate and leave the rest untouched. In the figure below we have specified a rectange and we would like to delete the paths outside of it.
We want to use the Polygon Intersection tool here, but it operates slightly different from the Cut Path operation. The former will operate on the polygons, not the perimeter of the shapes. This is what you would get if you use it as-is: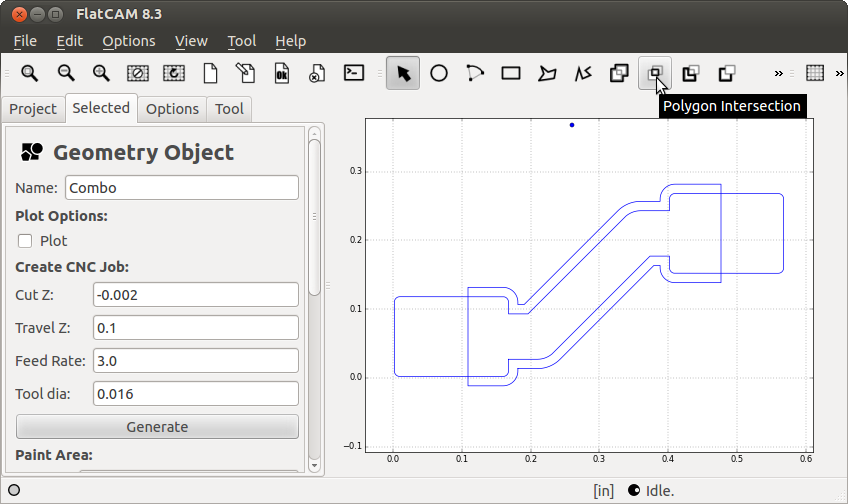 To avoid this behavior you must first convert the polygon into a path. Simply select the polygon you want to convert (only a single polygon at a time) and click on the Cut Path button.
After that, repeat the intersection operation just as before and you should get what you are expecting: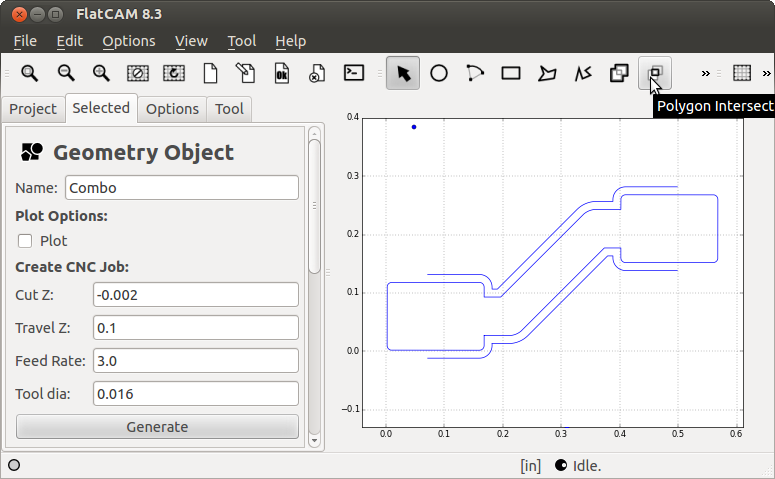 The intersection operation removes the original shapes, so you will want to make a copy of the rectangle before the operation such that you can use it on the other isolation path. In the end, this is what you get: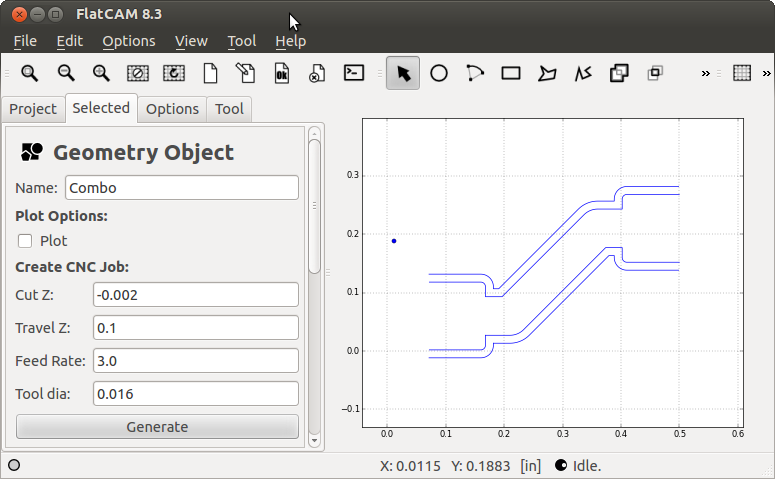 Previous: Selective Isolation Routing - Example 1 | Next: Selective Copper Clearing - Example